WW2 Japanese Imperial Navy Aircraft RADAR OSCILLATOR G4M Betty VERY RARE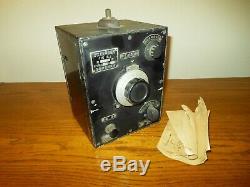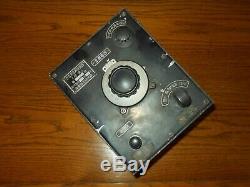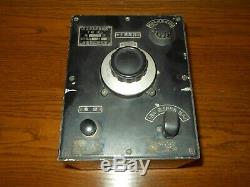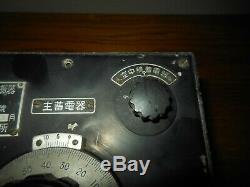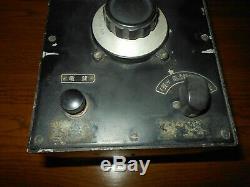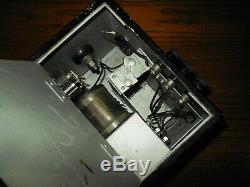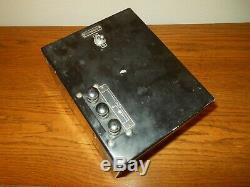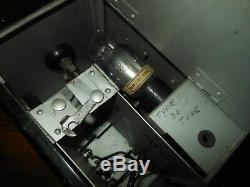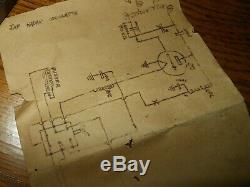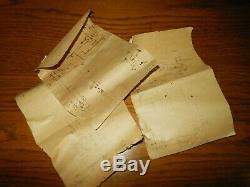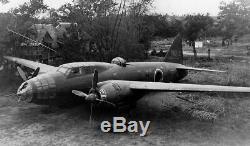 Specific to Radar-Equipped Bombers, it was used in the G3M "Nell", G4M "Betty", B5N "Kate", E7K "Alf", and others! The Naval Technical Research Institute (NTRI) began work on a pulse-modulated Radar system in August 1941. With assistance from NEC (Nippon Electric Company) and the Research Laboratory of NHK (Japan Broadcasting Corporation), a prototype set was developed on a crash basis. Kenjiro Takayanagi, Chief Engineer of NHK, developed the pulse-forming and timing circuits as well as the receiver display.
The prototype was tested in early September. The system, Japan's first full radar, was designated Mark 1 Model 1, and operated at 3.0 m (100 MHz) with a peak-power of 40 kW. Some 30 sets were built and used throughout the war. The detection range was about 130 km for single aircraft and 250 km for groups.
In this same time period, the more use-flexible Type 13 was also being designed. Operating at 2.0 m (150 MHz) and with a peak power of 10 kW, this set included a major advancement. A unit duplexer had been developed to allow the use of a common antenna.
With a weight of 1,000 kg (a small fraction of that of the Type 11), this system could be readily used on shipboard as well as at land stations. Its detection range was about the same as the Type 12. It was placed into service in late 1942, and by 1944 it had also been adapted for use on surfaced submarines. With some 1,000 sets eventually being built, the Type 13 was by far the most used air- and surface-search radar of the Imperial Navy. The prototype for the Type 22 was completed in October 1941; tests showed that it detected single aircraft at 17 km, groups of aircraft at 35 km, and surface ships at over 30 km (depending on the height of the antenna above the sea).
The first Japanese warships with microwave radar received these in March 1942, and by late 1944, microwave radar was widely in use on surface vessels and submarines; about 300 Type 22 sets were built. The Imperial Navy had a large number of aircraft. It was almost a year after the start of the war, however, before the first airborne set was developed at the Oppama Naval Air Technical Depot (ONATD). Initially designated Type H-6, with a number of experimental sets built, this was eventually produced as the Type 64 and began service in August 1942.
The greatest developmental problem was in bringing the weight down to that allowable for an aircraft; 110 kg was eventually achieved. Intended for both air- and surface-search, the Type 64 operated at 2 m (150 MHz) with a peak power of 3 to 5 kW and a pulse width of 10 ms. It used a single Yagi antenna in the nose of the aircraft and dipoles on each side of the fuselage, and could detect large surface vessels or flights of planes at up to 100 km. This set was initially used on H8K-class 4-engine flying boats, then later on a variety of mid-sized attack planes and torpedo bombers. It was by far the most used airborne radar, with about 2,000 sets produced.
Made of aluminum and steel by NTRI (Naval Technical Research Institute). This Radar Oscillating Unit is in EXCELLENT used condition!! Removed from a downed Japanese aircraft by a US serviceman during the war, it still retains 95% of it's original paint and finish! Features an mid-war aluminum data plate, clearly stating the model, manufacture, production number.
Appears to be complete, however one part is detached internally. The original valve is also still included. Features some hand-drawn schematics drawn-up by the veteran.
He clearly wrote "Jap Radar Oscillator" on the first page. Not sure if it is functional.
I have NEVER seen another one like it, as the Japanese produced very few Radar Airborne Radar Units. I have shown a Radar-Equipped G4M Betty in the last photo. Like most Japanese instruments, this Radar Oscillating Unit is VERY RARE and would be a FANTASTIC addition to any collection or display! Most of my items are vintage, and as such are AS-IS, so you must therefore expect a degree of wear due to age and/or usage.
Although my passion is the Me109, I do offer many other German Aircraft Fw190, Me262, etc. , as well as USAF and Japanese items. Occasionally I do offer many non-vintage items such as prints and art relating to the time period.
Use is solely based on my authorization only. The item "WW2 Japanese Imperial Navy Aircraft RADAR OSCILLATOR G4M Betty VERY RARE" is in sale since Sunday, February 9, 2020. This item is in the category "Collectibles\Militaria\WW II (1939-45)\Original Period Items\Japan\Other Japanese WWII Orig Items". The seller is "messerschmitt_109" and is located in Studio City, California. This item can be shipped worldwide.

---