WW II Imperial Japanese Army MODEL 94 MARK 3A RADIO RECEIVER VERY RARE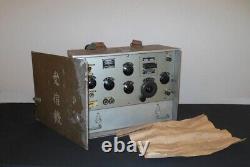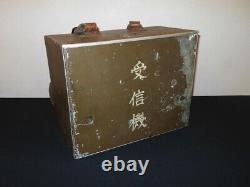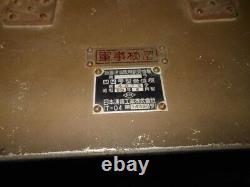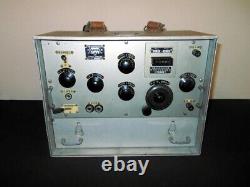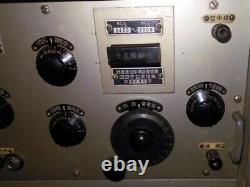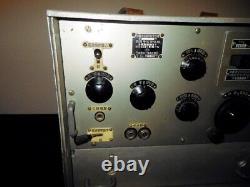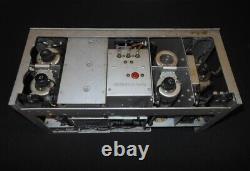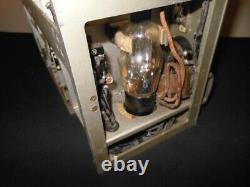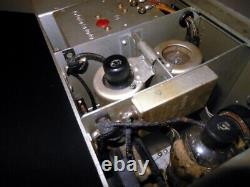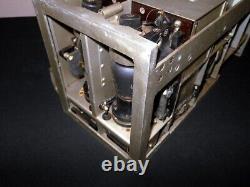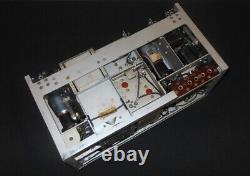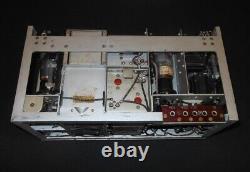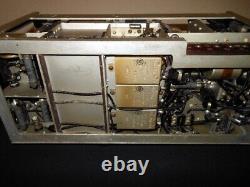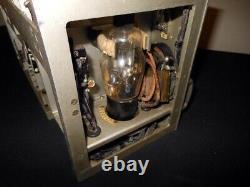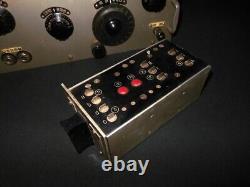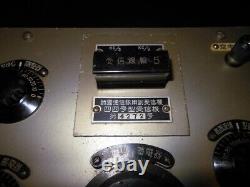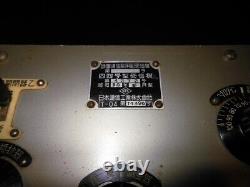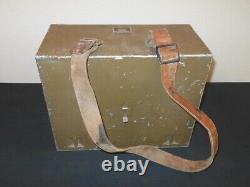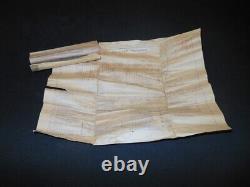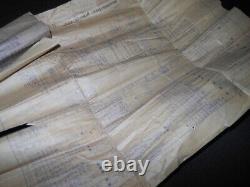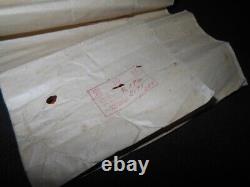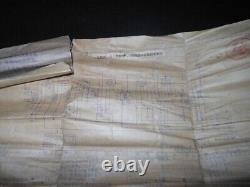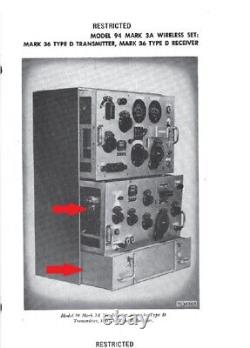 Brought back by a US Serviceman, this was used by both Division and Regimental sized units in the field. The Type 94-3A transceiver was introduced in 1934 and was used by Japanese Army Division and Regiment stations in the field. It has a frequency range of 400 kHz to 5.7 MHz by installing one of five different coils, or installing a crystal.
The RF output is 15 Watts, it has a range of about 80 km, and is powered by a hand cranked generator. The five tube Super Heterodyne Regenerative receiver has a frequency range of 350 kHz to 6 MHz by installing one of five different coils. Suite to geurill warfare, it isChomiam plated, which allowed it to be used in tropical climates.
The complete unit consists of 3 different component - a transmitter, receiver, and battery Box - all stacked on top of each other. The Receiver is a Superheterodyne design. It has five tubes; two UF134 pentodes, a UF109A triode, a UZI35 heptode, and a UZ133D triode-pentode. All of the receiver power us supplied by the batteries in the tray below the receiver.
The receiver is six-stage Superheterodyne. R-f circuits are trimmed by adjusting circuit inductance and capacitance.
Inductances can be reached from top of set when set is removed from case, but the RF amplifier tube must be removed before capacitors can be adjusted. The RF coupling circuit uses an autotransformer giving voltage step-up to mixer grid. A small band-spread capacitor on front panel permits fine tuning.
The IF circuits are conventional. The Detector has Rheinartz type regeneration, controlled from front panel.
Output of second detector is coupled to a triode section of last tube through step-up transformer. The triode output is coupled to a pentode section through an identical transformer. Both high-voltage and low-voltage switches are located on front panel.
The case cannot be closed if low-voltage switch is on. The overall gain of the set is unusually high, but is somewhat offset by heavy background noise. Made of brass, aluminum, and steel, this is a VERY RARE example! Some slight wear and marks due to the age, but nothing that detracts. All data plates remain, indicating the model and type, as well as a production date of June 1945...
Making it one of the LAST units ever made before the war ended! The VERY INTERESTING feature is that it was made as a single unit (rather than stacked with the transmitter in one box), as has carrying straps.
I suspect this was probably a design change in the late stages. The lower compartment that fits the batteries appears to have a post-war conversion (the veteran converted it for use with a wall plug). So rather than it being an empty tray to hold batteries, it has a set-up designed for use without batteries. All this can be removed, as this was just normally just an empty drawer. Come with the original wiring schematic, which is rolled up stored inside the lid.
The leather straps are also original to this unit. I have shown this set-up in the last images. The original coil is also present. Like most Japanese WW2 radios, this is VERY RARE, and would make a PERFECT addition to any collection or display! Powered by SixBit's eCommerce Solution.
This item is in the category "Collectibles\Militaria\WW II (1939-45)\Original Period Items\Japan\Other Japanese WWII Orig Items". The seller is "messerschmitt_109" and is located in this country: US.
This item can be shipped to United States.

---