Royal Worcester MOCK TURTLE Alice in Wonderland FG Doughty very Rare 50s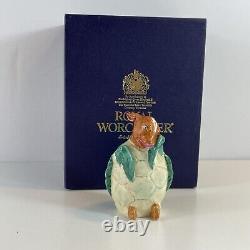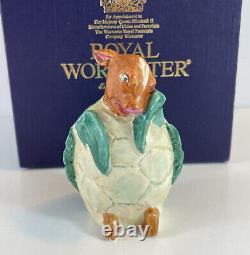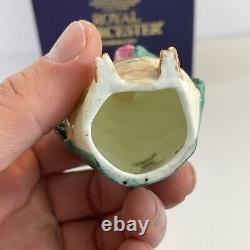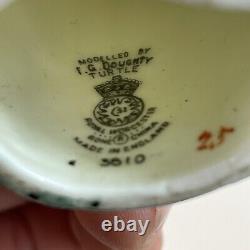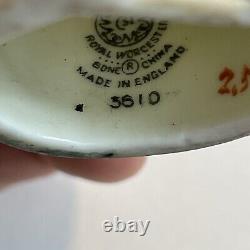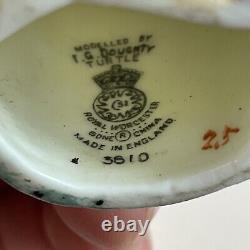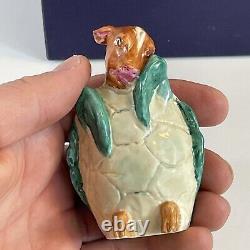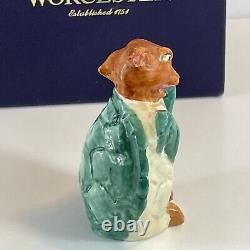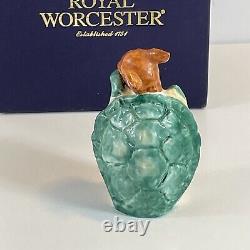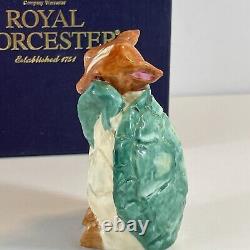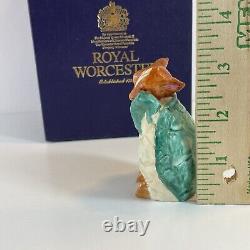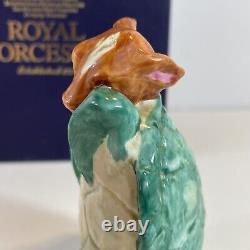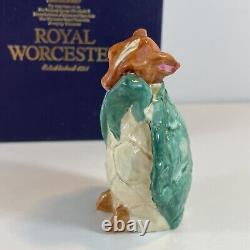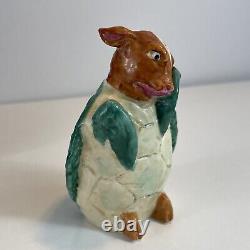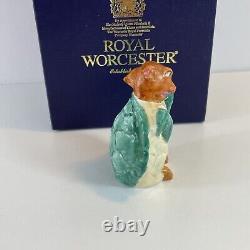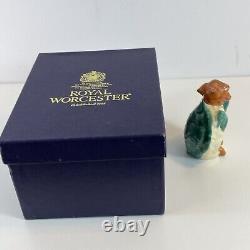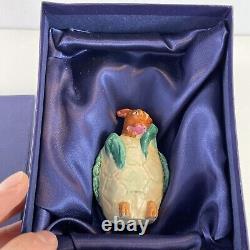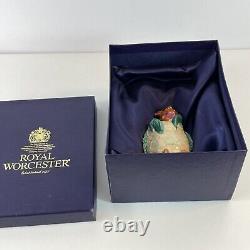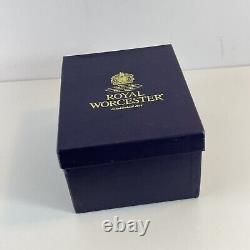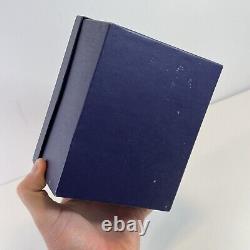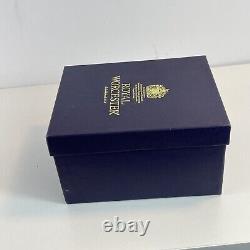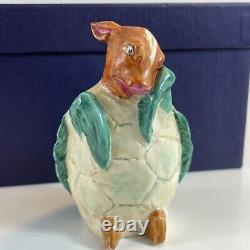 Royal Worcester Alice Figurine 3608 from The Alice in Wonderland Collection rare. When Freda created this series, she indisputably proved that her shear genius talents did not just apply to her many wonderful child figurines, I can only describe this series as a mythical, magical fairy tale trip into Wonderland, particularly so with the Dodo and the Mock Turtle.
He is cute and enchanting beyond belief and very bright, bold and vibrant happy colours. I can very easily understand the reason why this little Turtle is so very rare and extremely difficult to acquire as I'm guessing that the few collectors that are lucky enough to have them would for sure never part with them so I'm also guessing they would want to leave them to their own children and grand-children. We all have our own personal Freda Doughty favourites but I feel confident in saying no-body could help but love him. He's funny and comical as well as appealing. Height 3 1/4 Issued 1957-59. "NOTE " the Mock Turtle is a hollow based figurine and NOT a Candle Snuffer.

---