Rare Very Large Unpainted Praetorian Guard, Imperial Guard Army, many BNIB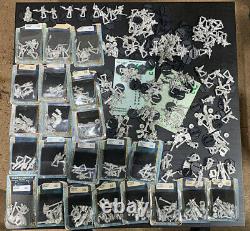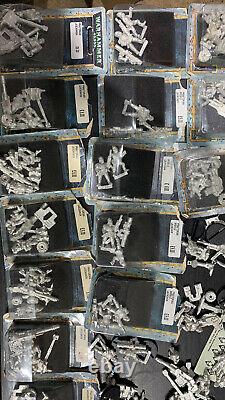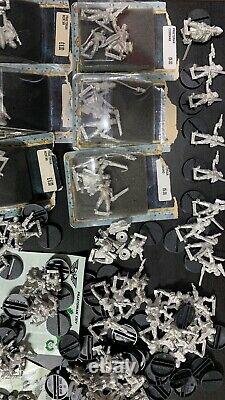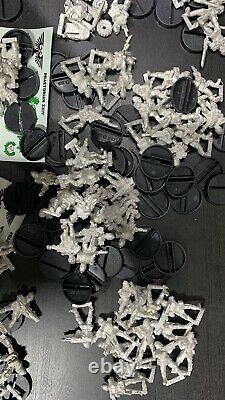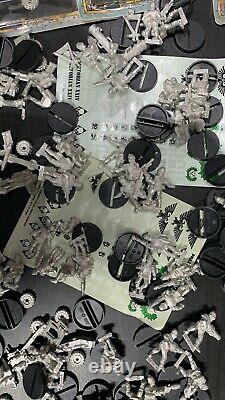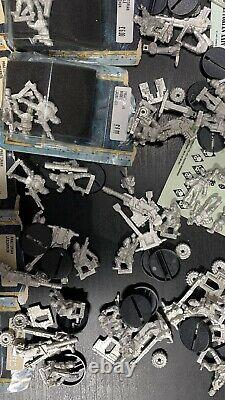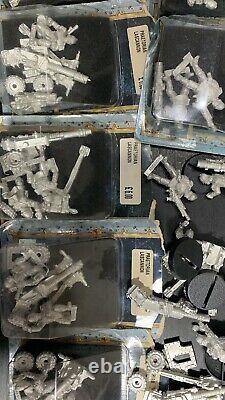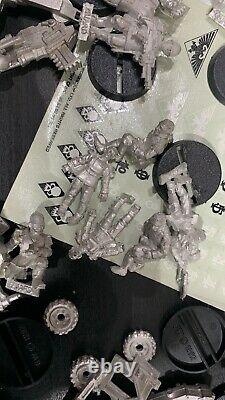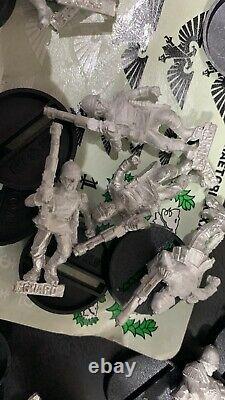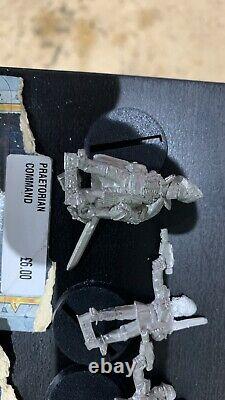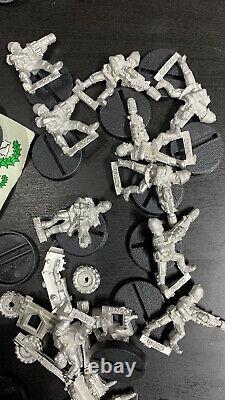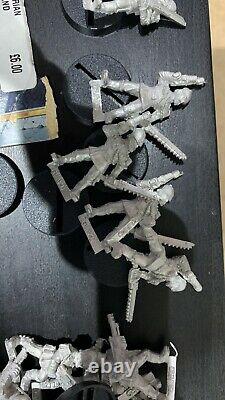 This army exists in such a pristine condition through a combination of my enthusiasm for the army, and with how daunting the thought of painting a whole army would be. I bought most of the army shortly after their release in the late 90's, as evidenced by the transfers and wounded models included. If my memory serves me correctly I bought one set on release, and then a second perhaps during a sale at my local Games Workshop store a year or two afterwards. Many of the heavy weapons blisters were likely acquired in one of the last of Games Workshop's sales where they used to dispose of old stock. Yes that's right, Games Workshop used to have sales..
This army has always been my'Ultimate Army', the ones I've most wanted to see painted and to field, the one I've most loved aesthetically and just the look of the models. My love for the film Zulu almost certainly has a lot to do with this.
Yet its an army that I've just been unable to paint, I think through fear of failing to get it finished because of the number of models it contains. I certainly don't want to sell it, and so. I'm not, I started to paint a squad and finished one model, a common pattern with my army painting.
Perhaps letting the bulk of my collection go it will free me to paint the models I keep? Just over two years ago my wife and I sadly lost our son Arthur just before the 24th week of pregnancy. After the 20 week scan we knew he wouldn't survive, and that was the start of a series of bad spending decisions that eventually eventually resulted in us accumulating some large debts that we are struggling to clear despite both having jobs that pay reasonably well. We fell pregnant again, and Arthur's little brother turns one year old in just under a month, mere days before the first anniversary of the first UK-wide lockdown.
We know all too well how fortunate we are to have him, all the more so for losing his older brother less that 14 months beforehand. Again, and during that pregnancy up until the Covid Lockdown attending several of the Saying Goodbye services that the Mariposa Trust puts on in Cathedrals and large places of worship I'm. As it happens if that matters at all certainly helped me to process the loss we had suffered.
Saying Goodbye services have continued online during the various lockdowns in the UK, so I hope they have helped those parents to reflect and give their babies the voice they never had. Once restrictions ease and we can go about our business as we please I know I will definitely attend at least two.
A year if able to, and would hope that other parents of babies lost for whatever reason before birth or shortly after are able to gain comfort from their services. This is why my army, the one I have kept hidden away until I felt ready to paint it and most want to paint but have been unable to, is up for sale. If I sell it then it will have served three purposes. Me of the anxiety of committing to painting 180-200 infantry models. 2 To relieve some of the debts we accrued through poor decision making whilst suffering from grief.
3 To help other parents and family members who have lost a baby in the family in their journey of grief and loss through the charitable portion of this listing. I do not want to sell this army, but if in doing so it achieves a worthy purpose then that I can do. My sob story and the charitable giving.
Needless to say I'll send it safely packed and well insured, and if you have any questions feel free to ask. Just don't ask me to paint it, my arm might be twisted to paint one model of it or perhaps a squad if you pay the full asking price though.
Call that a'stretch goal' if you will... The item "Rare Very Large Unpainted Praetorian Guard, Imperial Guard Army, many BNIB" is in sale since Monday, February 22, 2021. This item is in the category "Toys & Games\Wargames & Role-Playing\Warhammer\Warhammer 40K\40K Miniatures". The seller is "stommstommson" and is located in London.
This item can be shipped worldwide.
Modified Item: No
Country/Region of Manufacture: United Kingdom
Army: Astra Militarum
Type: Complete Army
Features: Bulk/Lot
Chapter/Regiment: Praetorian Guard
Miniature Condition: Unassembled & Unpainted
Brand: Games Workshop
Game: Warhammer

---