Mario Lemieux! 2001-02 Crown Royale Legendary Heroes 20/31 Very Rare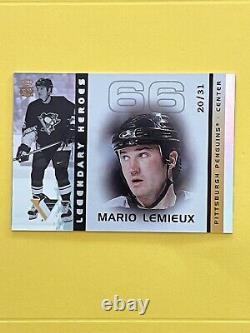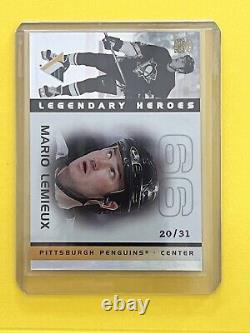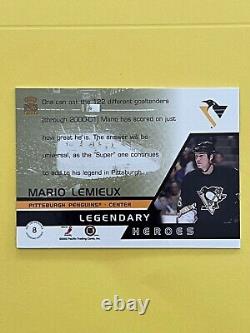 MARIO LEMIEUX - EXTREMELY RARE & BEAUTIFUL CARD! This card is from the 2001-02 PACIFIC / CROWN ROYALE - LEGENDARY HEROES COLLECTION. This card has been a part of my personal collection since I pulled it back in 2001 or 2002. THIS EXTREMELY RARE, LIMITED PRINT CARD NUMBERED 20 OUT OF ONLY 31 THAT EXIST.
THIS CARD IS VERY DIFFICULT TO FIND. Its a beautiful card for any VINTAGE Hockey fan or card collector. PLEASE, LOOK VERY CLOSELY AT MY PICTURES FOR THE CONDITION OF THIS CARD. THIS IS THE EXACT CARD YOU WILL RECEIVE.

---