CJ Vander Sterling Salad Forks Royal Husk Pattern VERY Rare English Heavy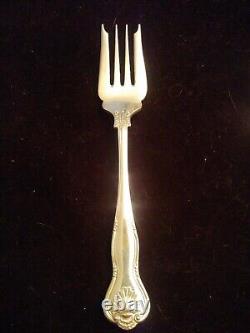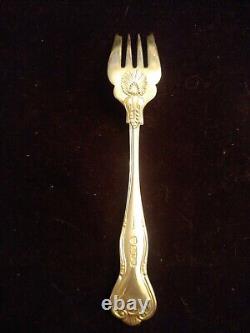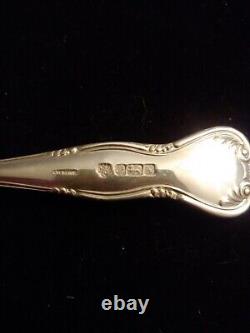 CJ Vander Sterling Royal Husk Salad Fork. Heavy weight as is most English Sterling. Made by CJ Vander, one of England's fine makers, now no longer in business. Heavy and fully hallmarked in very good condition. A very hard to find quality pattern.
Very elegant Royal Husk Pattern and made by one of The U. Vander was known for their hand forging and chasing heavy sterling product.
This was a premier company that only used original standards with silver manufacture.

---