16 April-22 Dec AD 69 Rome Vitellius AR denarius Year Four Emperor VG VERY RARE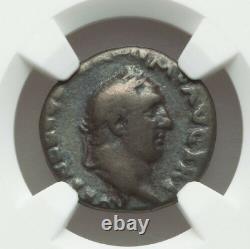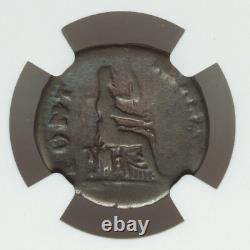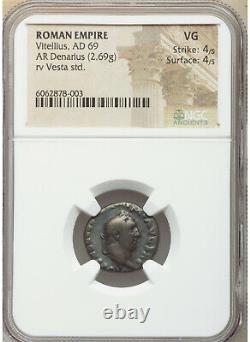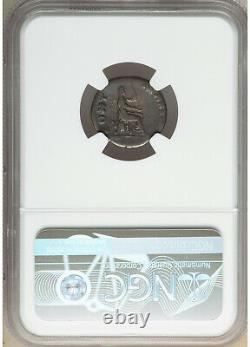 S; 24 September 15 - 20 December 69 was Roman emperor for eight months, from 19 April to 20 December AD 69. Vitellius was proclaimed emperor following the quick succession of the previous emperors Galba and Otho, in a year of civil war known as the Year of the Four Emperors. Vitellius was the first to add the honorific cognomen Germanicus to his name instead of Caesar upon his accession. Like his direct predecessor, Otho, Vitellius attempted to rally public support to his cause by honoring and imitating Nero who remained widely popular in the empire.
Originally from Campania, likely from Nuceria Alfaterna, [5] he was born to the Vitellia gens, a relatively obscure family in ancient Rome. He was a noble companion of Tiberius' retirement on Capri and there befriended Caligula. He was elected consul in 48, and served as proconsular governor of Africa in either 60 or 61. In 68, he was chosen to command the army of Germania Inferior by emperor Galba. He was later proclaimed emperor by the armies of Germania Inferior and Superior, beginning a revolt against Galba. [2] Galba was assassinated by Otho, and Vitellius then faced Otho in battle. He defeated Otho at the Battle of Bedriacum, and was recognized emperor by the Roman Senate.
His claim to the throne was soon challenged by legions stationed in the eastern provinces, who proclaimed their commander Vespasian emperor instead. War ensued, leading to a crushing defeat for Vitellius at the Second Battle of Bedriacum in northern Italy.
Once he realised his support was wavering, Vitellius prepared to abdicate in favor of Vespasian. He was not allowed to do so by his supporters, resulting in a brutal battle for Rome between Vitellius' forces and the armies of Vespasian. He was executed in Rome by Vespasian's soldiers on 20 December 69.
This item is in the category "Coins & Paper Money\Coins: Ancient\Roman: Imperial (27 BC-476 AD)". The seller is "redoubt_numismatics" and is located in this country: US. This item can be shipped worldwide.
Composition: Silver
Provenance: Ownership History Available
Die Alignment: 6h
Strike: 4/5
Grade: VG
KM Number: RIC I 107.
Ruler: Vitellius
Certification: NGC
Date: 161-180 AD
Weight: 2.69 grams
Surface: 4/5
Denomination: Denarius
Cleaned/Uncleaned: Uncleaned
Historical Period: Roman: Imperial (27 BC-476 AD)
Year: 69 AD
Era: Ancient
Country/Region of Manufacture: Unknown
Diameter: 17.7mm

---